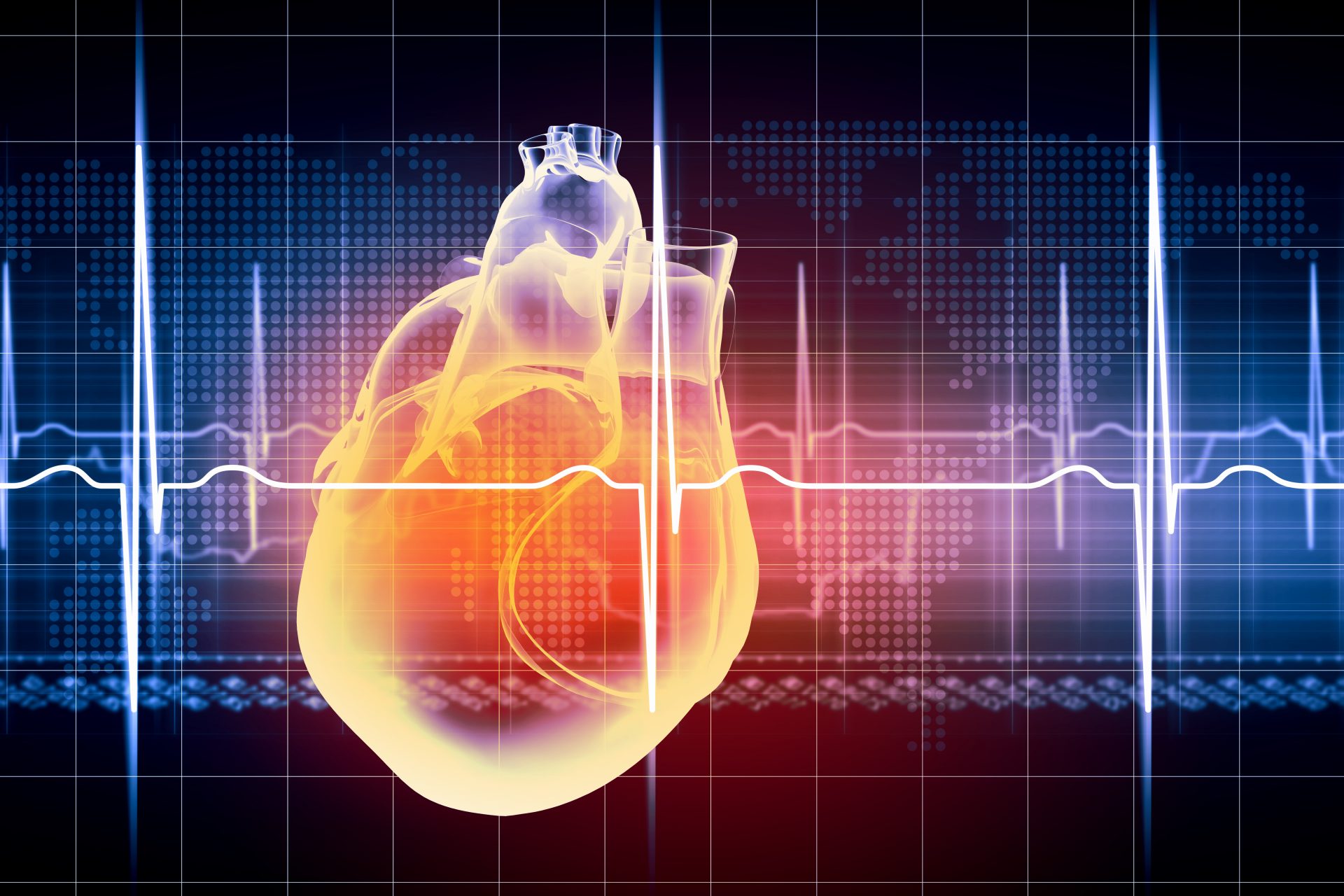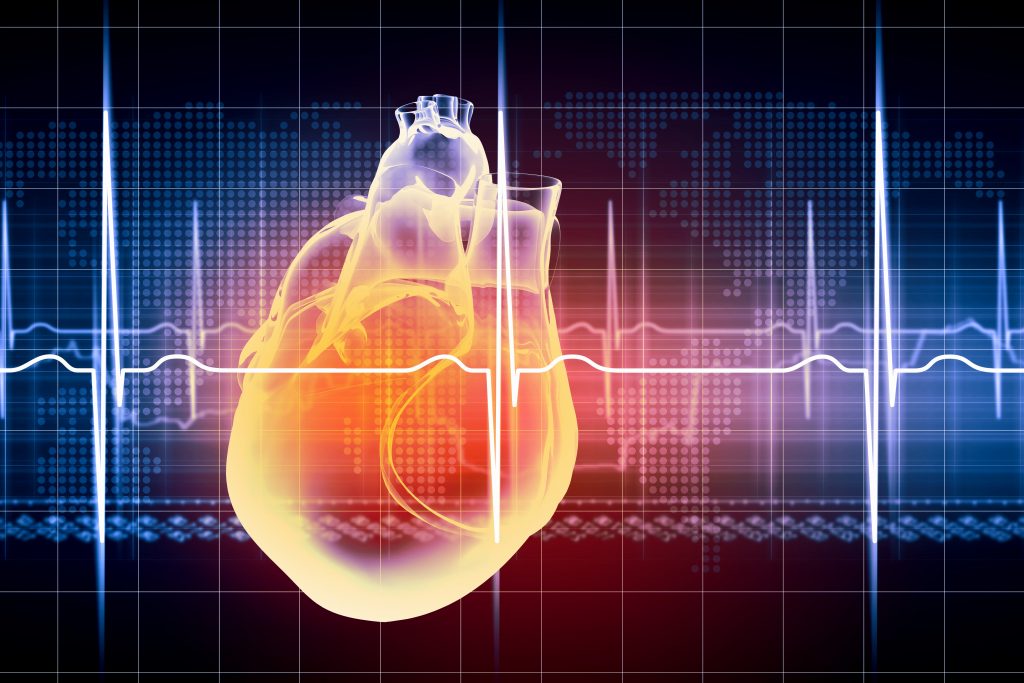 The pumping function of the heart is controlled by the orderly firing of electrical impulses from cells in the heart tissue. This creates what is known as the rhythm. When abnormal cells fire too quickly, too slowly, or erratically, it causes the heart's rhythm to become irregular. Irregular heart rhythm is called an arrhythmia.
Types of Abnormal Heart Rhythm
There are several types of arrhythmias that produce different symptoms based on where the cells causing the problem are located.
Atrial Fibrillation: The upper heart chambers contract irregularly
Bradycardia: A slow heart rate
Tachycardia: A very fast heart rate
Ventricular Fibrillation: Irregular contraction of the lower chambers of the heart
Conduction Disorders: Issues with the electrical impulses that cause the heart to beat

Heart block
Long QT Syndrome (LQTS)

Premature Contraction: Early heartbeat
Symptoms of Arrhythmia
Abnormal heart rhythm can trigger a wide range of symptoms and each type of arrhythmia may produce different symptoms. According to the American College of Cardiology, the most common symptoms of heart rhythm problems are:
Palpitations

A feeling described as a fluttering feeling in the chest, a skipped heartbeat, or a pounding sensation.

Lightheadedness
Fainting (called syncope)
Shortness of breath
Tests Used to Diagnose Arrhythmia
If you or your doctor suspect you have an arrhythmia, there are several tests that can be used for diagnosis.
Electrophysiology Studies (EPS)
During an EPS, a thin catheter is inserted into a blood vessel that leads to the heart. The doctor can send electrical signals to the heart and record its electrical activity using a special electrode in the catheter. This procedure can allow doctors to identify where an arrhythmia is coming from and help them devise the right treatment plan.
Holter Monitor
A Holter monitor is a device that records information similar to an EKG. You wear the device for a day or two while it records data about your heart rate. You will also keep a log of your activity so the data recorded by the monitor can be compared to the log.
Event Monitor
Also called a transtelephonic monitor, this test uses a monitor worn on the body for a period of a month or two. The monitor records and stores the information it collects so it can be transmitted to the doctor.
Patch Monitor
A patch monitor is a small one-lead ECG sensor that is attached to the chest by a water-resistant adhesive. It provides continuous heart rhythm monitoring for up to two weeks. At the end of the two weeks, the patch is removed and sent back for analysis to diagnose arrhythmia.
Implantable Loop Recorder
An implantable loop recorder is a small heart-monitoring device that is inserted beneath the skin of the chest. It monitors your heart rhythm continuously by recording the heart's electrical activity for up to 3 years.
Tilt-Table Test
Also called a tilt test, this test is often recommended if one of your symptoms is fainting. The study records how your heart rate and blood pressure change when you change positions from lying down to standing up.
Treating Arrhythmia
Arrhythmias can be treated in different ways when necessary. Treatments include medications, making lifestyle changes, and a variety of medical procedures.
Pacemaker Implantation
A pacemaker is a small device that helps control abnormal heart rhythms. The device is placed under the skin in the chest or in the heart to treat arrhythmias and to prevent the heartbeat from slowing to a dangerously low rate. Pacemaker implantation is a procedure that may be performed on an outpatient basis or it can be done as an inpatient procedure. Recovery from the procedure usually takes a few days.
Implantable Cardioverter Defibrillator (ICD)
An implantable cardioverter defibrillator (ICD) is a small battery-powered device that is placed under the skin of your chest to monitor and treat arrhythmias. The ICD is attached to the heart by thin wires. An ICD detects abnormal heart rhythms and delivers an electric shock or pulse to restore normal heartbeat.
Cardioversion
Cardioversion is a method of treating heart rhythm problems. There are two types of cardioversion:
Electric Cardioversion: An electrical current briefly stops your heart to return it to a normal rhythm.
Chemical Cardioversion: This form of cardioversion uses medications to return your heart to a normal rhythm.
Catheter Ablation
Catheter ablation is a procedure commonly used to treat heart rhythm problems by destroying the cells causing the issue. A catheter is inserted into a blood vessel near the arrhythmia. It is advanced into the heart where the abnormally firing cells causing the arrhythmia are located. Then, one of two methods is used to destroy the cells:
Radiofrequency ablation: Using heat to destroy the tissue containing the abnormally firing cells.
Cryoablation: Using extreme cold to freeze and destroy the tissue containing the abnormally firing cells.
-The expert physicians at Clearwater Cardiovascular Consultants provide a full range of outpatient cardiovascular services, including heart rhythm diagnosis and treatment. Our patients can rely on comprehensive care that is backed by experience, expertise, and the latest technology. Call Clearwater Cardiovascular Consultants at 727-445-1911 to make an appointment, or request an appointment online.